Digital Trends for Internal Communications in 2017

We're currently putting the finishing touches to our annual ebook which looks at the trends that we think are set to shape Internal Comms in 2017. This year we've outlined six main sections, with each section containing a wealth of research, opinion, and advice.

What became pretty apparent – and obvious really – is the influence and role digital has had on shaping all of the trends we've identified.

However, although 'digital' runs throughout the entire ebook, we still felt a section dedicated purely to 'digital trends in the workplace' was warranted. In this section we will highlight the key pieces of digital technology and digital approaches that we think are going to be prominent in 2017.

The following is the full version of this section. A trimmed down version will appear in our ebook: 'Internal Comms Trends 2017'. Be sure not to miss its release by signing up for updates here – Latest Internal Comms Thinking.

To the digital trends in 2107 then!




1. Focus on changing behaviour and culture with tech
What organisations have now woken up to is how simply 'switching on' new technology just doesn't cut it. There had for too long been talk of organisations complaining how the technology was in place, but employees just ignored it and didn't use it.

The best companies however, have realised that poor adoption of new technologies is not a fault of the employees, but instead a fault of their own. They know that they need to do a lot more than simply 'switch on' new digital tools. The real work comes before that. Specifically it is on developing the right culture and changing employee behaviour so as to ensure the foundations are in place, which support the new digital tools.

This focus on a digital culture therefore requires organisations to bolster their efforts in helping employees understand the role and importance of digital technologies. And also helping to improve the digital literacy of employees. This again is something that is often overlooked – particularly with younger 'digital natives'.

Organisations assume younger generations have all the digital skills and understanding. However, just because they are heavy users of Facebook and Instagram in their personal lives, it doesn't always translate that they are digital experts in the workplace.

Change management programs will be key in shaping the culture and behaviours crucial for digital success in the workplace.




2. Digital Leadership
Leadership will become far more digital. By this we mean that leaders will not only use digital channels more heavily as a way to help lead, but their use of digital – leading by example – will be a way of increasing adoption of it throughout an organisation.

What should now be clear is how in the digital workplace, leadership is not about trying to control communications and employees – but more so it is about influence. Influencing culture, and employee behaviour.

The most effective leaders will have a strong digital presence. This will become their prominent way of shaping, cultivating and communicating with their networks.




3. Instant messaging
Long, lengthy emails that sit within long, messy email chains are not how employees want to communicate with one another.

Don't expect us to spout claims that 'email is dying!' though. It's faced these declarations for many a year, but continues to stand strong. Email is and always will be an important channel.

But for some internal communications, email just isn't the most effective tool. Employees often want to get quick instant answers. Email isn't really suited to this. Instant messaging technologies (the clue is in the name) surprisingly, are.

It's no real shock that Slack is growing at a phenomenal rate. They understood that employees want to communicate with their colleagues in a fast, friendly way. And in a way similar to how they do outside of work. Slack is a tool for the enterprise that doesn't really feel like one. That's one of the reasons for its success. We've actually written a blog that looks at the reasons behind Slack's success, which you can read here – 'Are you Slacking at work? You should be…'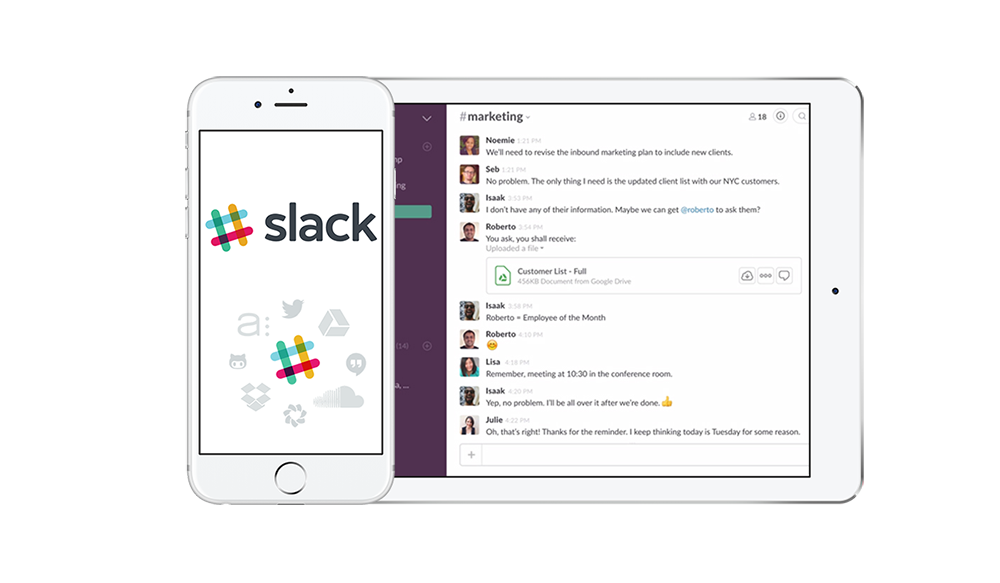 Instant messaging is also better suited to the mobile way in which employees are working. Instant messaging on a smartphone is a breeze. Emails are trickier.

One other key reasons as to why we are predicting big things for instant messaging in 2017 – it the ability for AI to be integrated with it. And again, Slack is at the forefront.

'Intelligent Bots' are what will eventually do a lot of the instant messaging on behalf of employees. Bots will have the intelligence to know what information employees are after and will know who to ask for it.

In effect, bots will act as your intelligent digital colleague. Chatting to you in a way that you'll very easily forgot that it's not another person you're communicating with. They ultimately will become the link to the entire digital workplace.

Mobile, Instant Messaging and Artificial Intelligence are a mix of ingredients that looks set to dramatically change not just Internal Communications, but ALL communications in the future.




4. The battle for digital control of the workplace
Just when it was being widely touted that Slack looked set to make great in roads into capturing more of the digital workplace communications market – Facebook then announced 'Workplace'. Early indications suggest that it is a very strong platform. Largely so because it is a tool that employees are already familiar with. So, adoption is seamless.

The battle between Workplace by Facebook, Slack and of course Microsoft, shows that competition for the digital workplace in 2017 looks healthy. Add to that IBM and their – Watson – AI capabilities, plus all the innovative start-ups and SaaS providers, and it quickly becomes apparent that the rate of digital acceleration only looks set to increase.




5. Intranets
This is something we actually touched upon back in 2015. It is a trend therefore being further fuelled by the ever-growing amount of content, and digital tools and services that employees have at their disposal – as well as the fact that successful digital workplaces need to be integrated and easy to navigate.

It wasn't so long a go that many had written off the intranet, with it's inevitable demise widely predicted. But like all things that stand the test of time, it adapted.

Now the intranet acts as the digital front door to the wider digital workplace. Intranets will continue to be important and will further evolve to the needs of a mobile, remote workforce.




6. Augmented & Virtual Reality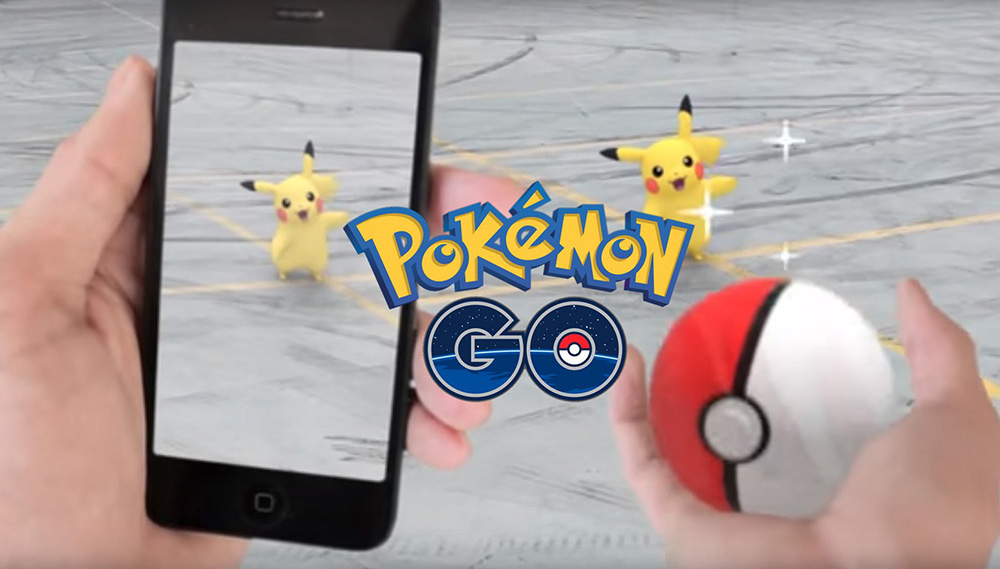 The obvious success of Pokemon Go in the consumer world, highlights the huge potential Augmented Reality technology – when gamified – has when incorporated within the workplace. The integration of the real world with a virtual one provides opportunities in how employees not only perform their role, but how they learn and develop, and work with others.

Then there is Virtual Reality.

Facebook's purchase of Oculus Rift, shows that Zuckerberg is betting big on VR being a dominant communications channel. And we think you'll see this technology being used more and more in the workplace. Learning, team based working scenarios and team communications are all things that can be done in a completely immersive and truly engaging way.

New technologies often enter the workplace after having first received mainstream consumer adoption. It would appear we are arguably not too far from reaching this tipping point, and so you could soon expect to see someone on the desk next to you goggled up and shifting their head accordingly…



There you have it – the six key trends we think all Internal Comms pro's should keep their eye on during 2017.

For more Internal Communication trends in 2017, don't forget to sign up to receive our new ebook, here.

Until next time…

Rima.